Former Arsenal and Bayern Munich striker Lukas Podolski was the man chosen to wear the armband for Germany in his farewell game against England. He was also featured in a pre-match interview where he spoke about his carrer and his achievements in the famous white and black Germany colors.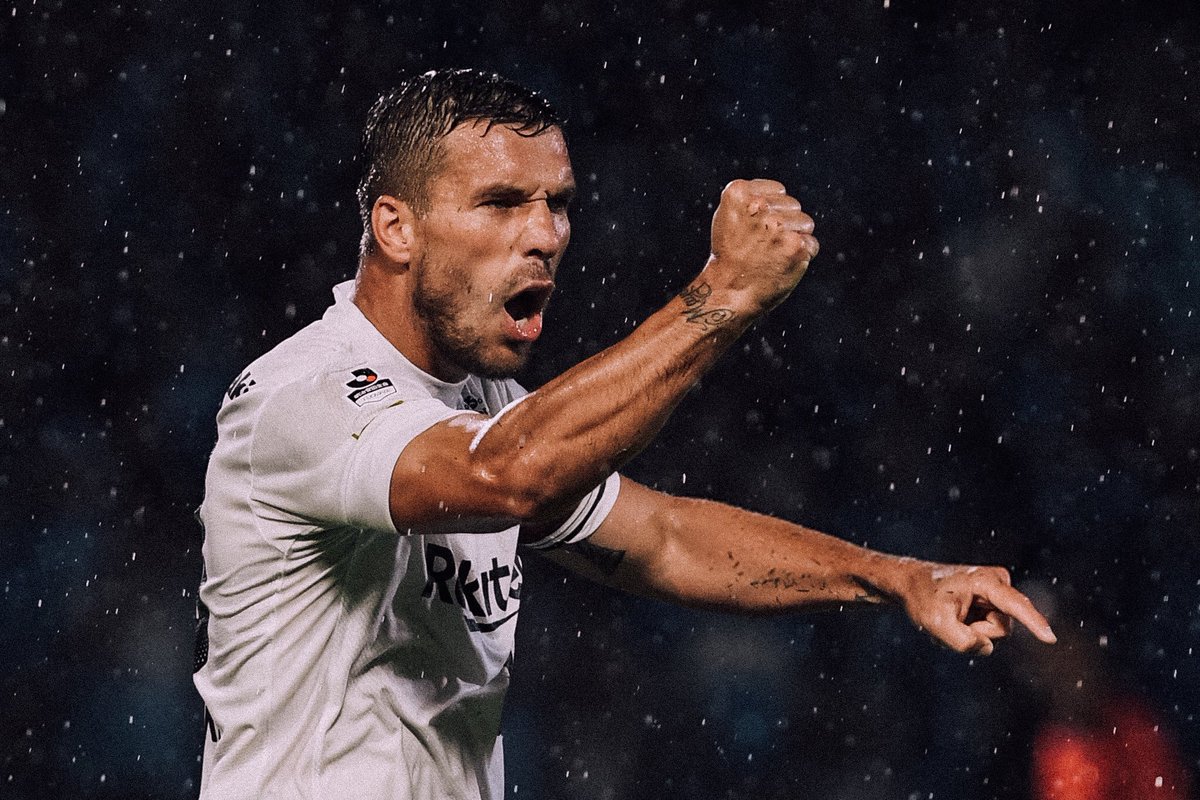 The Vissel Kobe FC striker got his name on the score sheet, firing the winning goal into the corner of the net before being subbed off. He received a standing ovation from the fans for his heroics on the night.
At the sound of the final whistle, the superstar was seen running around the Dortmund pitch, waving to the Germany fans and was hoisted aloft by his teammates.
The farewell match against England marked his 130th and final appearance for the German National Team, making him one of the country's most capped players.
The former Germany international has expressed his delight at the England FA's decision to give DC United striker Wayne Rooney his farewell game, to celebrate him for his heroics.
He's excited to see the Manchester United legend given the same special treatment he was given when he made his final appearance for Die Mannschaft two months ago.
Podolski also lashed out at some former players for criticizing the England FA for giving Rooney his farewell game.
Speaking in an interview, Podolski sent a message to Rooney saying, "I hope you enjoy your farewell game as much as I did as it will be very special night".
"And I really hope you score a goal, just as I did. Some people argue that farewell games were not organized in the past but that was 10 or 20 years ago. Then, players would just say 'I retire' and that was it… their career was over".
"Things are a little different now", he added.